Media Access
Our authors are accessible: Who do you wish to Interview? DREW STEPEK, BRIAN CALDWELL, BEN OLSON, THOMAS MOORE: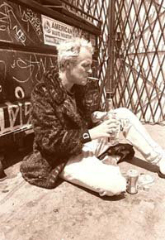 EXAMPLE:
The Progress of Man

MEDIA APPERANCES:
Radio
Print
Internet
TARGET AUDIENCE:
Investigative journalists, Counsellors...addiction, sexual, relationship, students of power issues, the ambitious and their detractors, political and issues journalists, entertainment media, researchers
INTERVIEW INFO:
One Sheets
Interview Questions
Publicity Pictures
Book & Products
Testimonials
Calendar
Contact

DETAILS FOR BOOKING:
Direct Contact:Phone: 818-823-5658
Email: Contact Author: AlpharPublish@gmail.com
Suggested HOOKS and PITCHES: See Media Plaza webpage.
AVAILABILITY:
Available for in-studio interviews.
Nationwide availability by arrangement.
Last-minute appearances ok (based on availability).
Find out what author is up to and where he/she is going to be next.

Are you interested in interviewing Author for your publication or program? If you are a member of the media, complete the Request Form below:
Please include with your request, the name of the media entity you represent, the deadline for your story, the topic, the circulation or reach, and the demographics of your audience. All requests will be considered as soon as possible.
First Name *
Last Name *
Company *
Job Title *
Email *
Phone *
Publication or Program Title *
City (Where Interview Will Be Held)
State (Where Interview Will Be Held)
Circulation/Reach *
When & Where Are You Distributed/Broadcasted?
Story Topic *
Story Deadline *
Interview Length *
Media Outlet * Please select one: Internet Print Radio TV Other

Demographics of Audience *
What is the Purpose of Interview (What Do You Want to Accomplish?) *
Compensation Amount (if any)
Are Travel Expenses Included? Yes/No