Media Kit:
Our controversial author's have strong and stimulating viewpoints.  All are available for interviews. They have entertaining personalities, strong opinions, and love a passionate interview with TV, radio, and press media.
Alphar Media Contacts:
Anthony Chaytor 
Alphar Press Distribution:
Our books are currently printed as galleys, and are distributed to book promotors through Ingram, Baker and Taylor, available at Amazon, Barnes and Noble, and all major book stores.
| | | |
| --- | --- | --- |
| Available Press Releases: | | |
| Author | Article | |
| |   | |
| Ben Olsen | Non-generation  | |
| Drew Stepek | Latest book  | |
| Brian Caldwell | Fan base  | |
| Tom Moore | Progress Of Man | |
| |   | |
| |   | |
| | | |
Drew Stepek, Author of Godless.  Available for Interviews.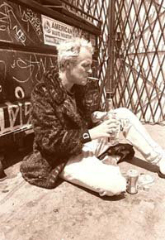 Drew is naturally forthright: "I am VERY atheistic and am into freedom of religion or lack thereof. There is no religion that bible-thumpers hate more than NO religion. I would probably have an easier time selling Satanism on a conservative religious person. The theme of the book is essentially... The Death of God in our Society (or child abuse) can drive a man to a life swallowing eating disorder, alcoholism, drug addiction and pure hatred for all things God. However, in the book, the character wishes he could see God like others and never makes fun of or dismiss religious faith. Rather, he personifies objects such as trees and statues. To him, the closest thing to God is Mark Twain—but even Twain has flaws."
---
BEN OLSON: Starving Non-Generation Author Signs Wanderlost with Alphar.
WANDERLOST: The Curse of the Non-Generation. It is a fast journey across America on the rails. Intelligent, blunt, journalistic-type fiction which records what happens beneath the cracks. . . . "It was winter and I was sliding down, down into the decline of my middle twenties — lost in an endless cycle of high and wild nights, jaded dreams and terrible booze shits in between.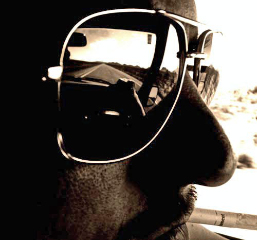 The nights filled with faux hipsters screaming poetry in piano bars, jocks, thugs and meatheads on the prowl for cheap sex . . . Like unwilling cogs in the vast machine, we chased the end of the night like we chased our own immortality"
BEN OLSON says it is a backlash to this dumb culture taken over by a crassness of people who are all passionately apathetic. Ben is only 25 years old and has already had a couple dozen articles published in weekly newspapers and some literary journals.
"Ben is a prophet howling at the American landscape... In the same vein as Jack Kerouac and Hunter S. Thompson, here is a voice destined for significance in American literature."